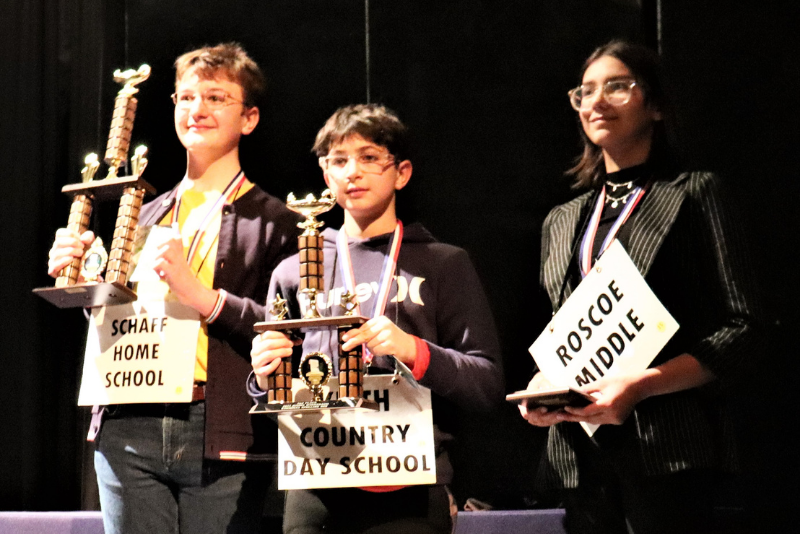 The Boone-Winnebago Regional Office of Education coordinates the Annual Regional Spelling Bee. Participants who have advanced from school-level competitions compete and receive medals, with the top three regional winners receiving gift cards and trophies.
The Annual Regional Spelling Bee will be held the evening of March 16, 2022, at the Harlem High School Auditorium. Registration fee per school is $175 and must be received by Scripps by December 31, 2021. Your school winner will participate in the Regional Spelling Bee with a chance to compete in the Scripps National Spelling Bee in Washington DC.
The Regional Spelling Bee is generously sponsored by the Eunice Wishop Stromberg Spelling Bee Endowment Fund of the Community Foundation of Northern Illinois.
Information and details about the 2023 Scripps National Spelling Bee will be released following the 2022 finals.
Please contact event coordinator, This email address is being protected from spambots. You need JavaScript enabled to view it., if you have any additional questions.